Introducing the most dynamic way to sell live.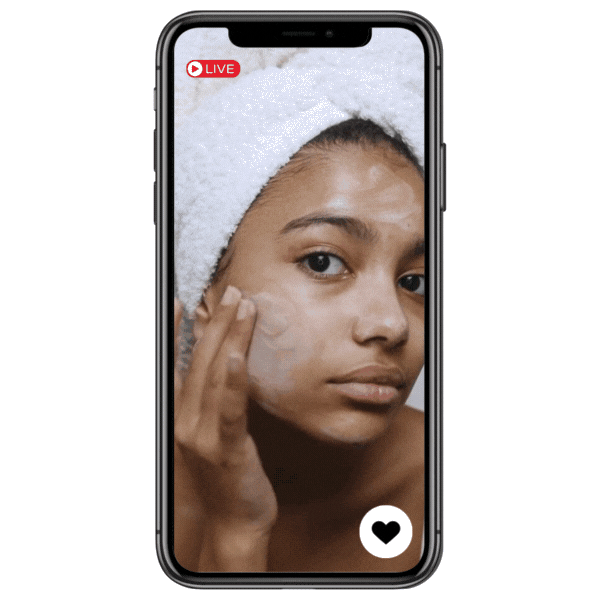 A new experience that is entirely tailored to your brand.
Take your virtual shopping experience to new heights with our most versatile and dynamic product yet.
Fully customizable user experience

Checkout options to meet different needs

Enhanced real-time data analytics

Viewer email sign in to access the live event

Extensive product catalog management
Manage your products better, without the headache.
We've made product management easy with reusable catalogs and enhanced PDP capabilities for the most immersive experience possible. Use b-rolls, user-generated content, and other dynamic content to make your products come to life.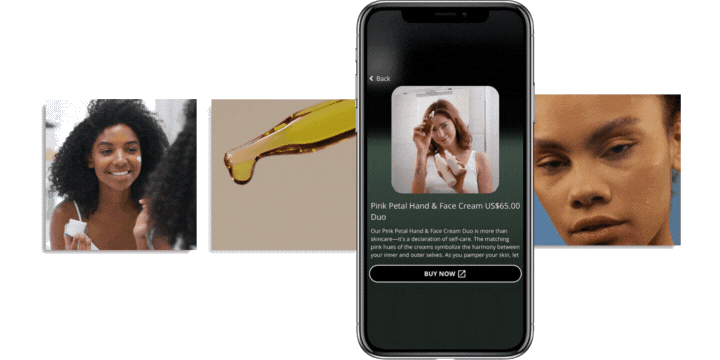 Customize your user experience in a way that feels entirely like your brand.
Our innovative user interface is designed to feel like a seamless extension of your brand, creating a sense of community among your viewers. This immersive experience gives you the tools you need to engage and build long-lasting relationships with your shoppers.
Understand your audience like never before with enhanced real-time event analytics.
Having full visibility on your event lifecycle means better understanding of your audience, better shows, and even better performance.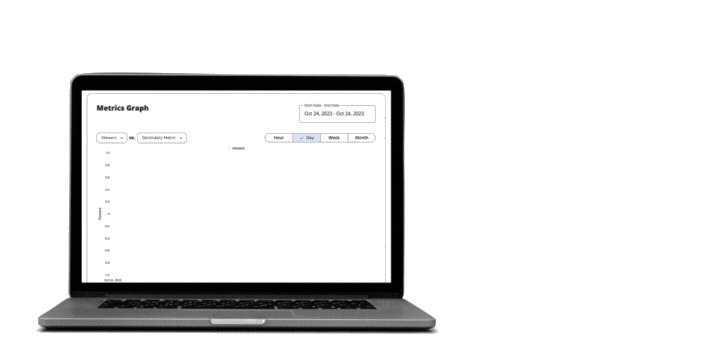 During the Live
Collect key information during your event, from product clicks to engagement rates.
Post-Live
Understanding your audience doesn't end when the live does. Keep collecting data after you finish your live event, all the way until you stop the event replay.
Our most powerful & customizable product yet.
Checkout
You can choose up to four distinct checkout flows that suit your specific business needs.
Embedding
Decide how and where your live shopping event appears. Open it in a new tab, embed it on your website, or choose to embed it on a partner or affiliated brand's website.
Viewer Count Display
You have the flexibility to choose how viewer counts are displayed during your live shopping event. You can opt for public viewer counts, private viewer counts, or even hide viewer counts altogether.
Video Format
Customize the format of your live event with three video format choices. Select the fullscreen (4:3), widescreen (16:9) or vertical (9:16) video format to create a unique viewing experience.
Product Details Page
Tailor the presentation of your products with two different product details page options. You can opt for the basic product details page or enhance it with rich media to captivate your audience.
Call-to-Action
You can choose one of five options for the call-to-action button that will appear under your products during your event. Because it's not always just about the shopping.
"

We started using this app to help improve our live streaming. It has been a great way to engage our audience and provide a better live shopping experience.

"
Do I need to have an ecommerce store to use the platform?

No, you don't! You can choose between different checkout options, including no-checkout. Plus, you can use any redirection links for your products, including those hosted on a partner or affiliate brand's website.
Can I access event data at any time?

Yes! Start real-time data collection the moment you create your event, and access it at any point, even after you end your live or replay experience.
Can I embed my event on my website?

Yes! If you want to embed your event on your website, you will need to pass a one-time code on your page. Otherwise, integration is seamless and code-free!
your live shopping journey starts here
Ready to join the dynamic revolution?
It's time to step up your social commerce game. We're here to make it happen.