CASE STUDIES WE ARE PROUD OF
What happens when a couple of two beauty industry executives want to revolutionize the skincare industry? goPure!
After years of working in leading beauty companies, Alex Keyan and his wife Erin found a market pain point to be solved - no middle ground between 100% organic products with limited results and expensive dermatological brands with many chemicals. The solution? goPure!

The company entered the market in 2017, being a clean and safe solution with powerful ingredients placing customer satisfaction as the centre of their business idea. Beyond being a skincare brand, goPure nowadays is a community that wants to improve people's lives. They guarantee every sale has a social impact and that all clients gain more than a product on every sale by donating part of their profits to Alex's Lemonade Stand charity, which helps find a cure for childhood cancer. This community-building approach is supported by various initiatives such as a VIP Community Facebook Group. Accumulating over 50k active members, the group shares their tips and experiences in a safe and supportive community while receiving professional advice and exclusive offers.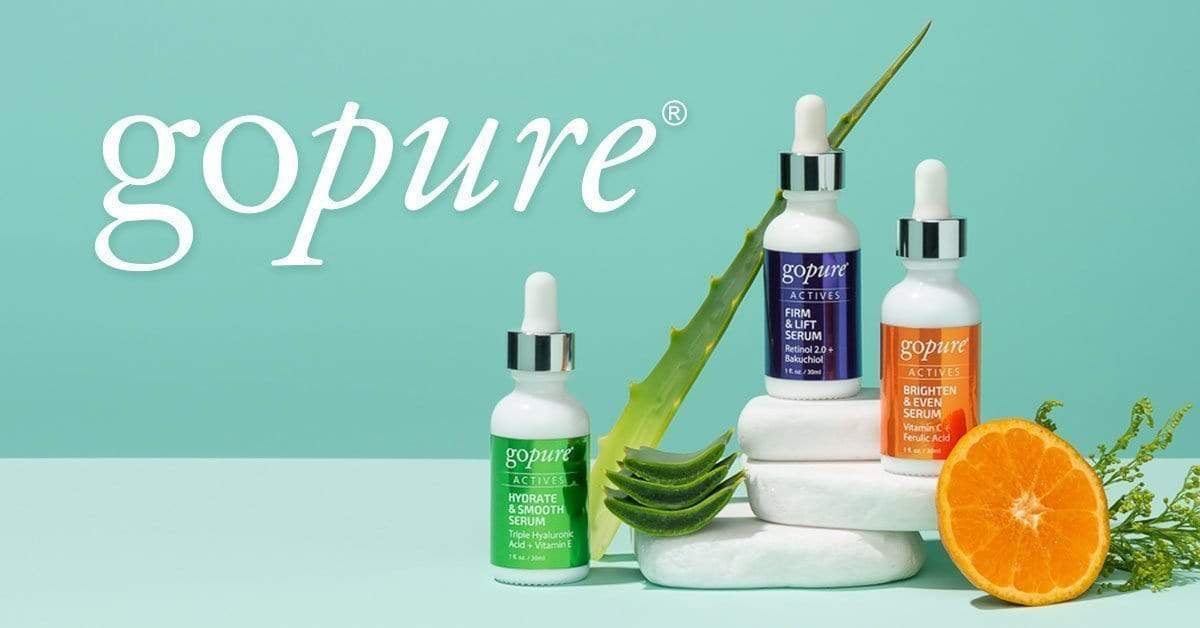 In September 2021, goPure started working with Livescale for their very first Live Shopping Experience, and after successful results, decided to organize weekly events with their expert aesthetician Stephanie, touching on product formulas and product applications while organizing fun discussions thanks to the chat feature.

While sales were a significant and fundamental metric, the shows reinforced customer engagement and made the customers feel seen and heard. The main goal of the events was to educate their community and the science behind all their products in a fun and interactive way, creating a conversation with customers. Also, by organizing polls and giveaways, the brand could understand, reward and foster its community thanks to Livescale.
"I love the energy of the lives! So upbeat, and the interaction is great! Love what I learned about the science of HA!" - Erica Danielle.

"Love learning where and in what order to apply products. And giveaways! "- Janet Cooper Hinkley.
Thanks to the Livescale analytics, the goPure team could track metrics such as engagement with a range of 600 to 2,000 concurrent viewers, the average time spent on the Live Events; and revenues were all transferred into their Google Analytics account.

For 2023, the skincare brand is about to expand its opportunities with Live Shopping/Livescale by multi-streaming to social media platforms and welcoming more influencers to co-host with aestheticians. If not - the team plans to multiply their Live Shopping audience by promoting events on socials.
---
We asked the goPure team about their favourite thing about Livescale:
- The Customer Experience team, and especially Chanida, who not only makes sure everything runs smoothly but also comes up with the best-tailored strategies to improve the Live Shopping Experience and create desired results and always with great energy;


- The fact that the Livescale Shopping Experience is shoppable;


- The polls during the Lives are engaging and create a great way to interact and understand the audience.
"I have now used Livescale 3 times to host live shopping events and each time has been such a seamless experience. It's honestly the best way to create an interactive experience with your audience/followers/customers. Not only do you get to connect on a whole new level (talking directly to the shoppers, answering questions live, etc.), you also get SO much value out of it. From direct customer feedback to extra revenue (we make more during live shopping events which offer discounts than we do on regular pre-sales!) it's really a no-brainer. Don't be intimidated by the live aspect! It really humanizes the shopping experience which is so rare to come by these days. I truly can't wait to host another Livescale event."
"My restaurant business used Livescale recently to share our cooking methods, have our chef answer client questions, and do live demos all while selling gift cards ahead of the holiday season. The technology was seamless and super easy to use, and we loved working with our client success manager. There's no commission Livescale takes, and we just paid $490 - in my opinion, well worth the price. Thanks, Livescale!"
"Incredible app for Live Events!
The Livescale team is great to work with!
Online selling is made easy with this app!"